Discover more from regs to riches
That one simple trick to make the economy work better.
Over 2,000 subscribers
🌹 learn to de-code
cashiers + the future of work, home depot 💕
My gorgeous husband - an architect, cinephile, Haligonian, and extremely handy man - loves Home Depot, possibly more than and definitely equal to how much he loves me. It seems like a temple of sorts for him - a consistent conduit to improvement and resolution. 
When he goes there - which is often - he can confidently purchase all the weird stuff he needs to fix or build things in our apartment (and even get a McFlurry on the way home). 🍦
If only every problem could be solved with Bondo, gorilla glue or a 100-foot extension cord, babe.
I like Home Depot, too. I think their "Orange Method*" approach to up-skilling cashiers to engage as developers is a neat model for the future of work. What if they had all of the tools that they needed to compete in a digital economy already roaming the aisles? It's refreshing to see a large firm invest seriously in the talent of their existing workforce. 
*
*Not to be confused with
OrangeTheory
boot camp.
I'm wondering if the approach offers *everything* we need to fix the increasing digitization of the service and retail economies. I also anticipate mimicry from my all-time favourite firm: Loblaw.
Earlier this year, the Future Skills Centre - dedicated to helping Canadians gain the skills they need to thrive in a changing labour market - announced a $37M investment for innovative and responsive solutions to Canada's evolving labour market. Upskilling the labour force for the future of work is a growing area of interest for many policy people. Workers are being cautioned and conditioned to be "lifelong learners", and to  demonstrate this commitment with micro-credentials.
There's so much to explore with that, like: who really has to provide official evidence of new learning, and to what degree should the individual pay for it?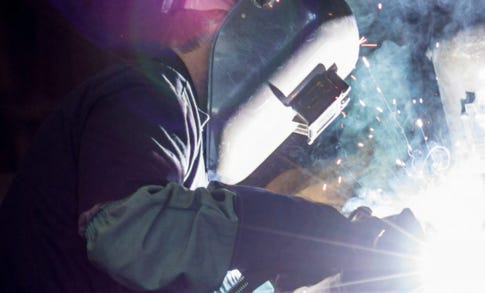 Maybe you've engaged in new learning experiences this year - I'm on a Coursera "pathway" to become a Certified Ethical Emerging Technologist, casually studying platform co-operatives, and auditing a Data Science course with Juno College on top of all my other commitments. Why? Maybe pandemic employment anxiety? I can claim these on my taxes through the Canada Training Benefit (*maybe, does Coursera count? ugh). 
For now, I want to focus on the holy grail: employer-sponsored retraining. 
🏡
Home Depot: from cashier to coder  
Here is a four-page case study on how Home Depot is creating "orange-blooded innovators" through their in-house tech boot camp.
To stay competitive, Home Depot needs software engineers, security experts, UX pros, merchandising and data scientists. In order to create a pipeline of skilled associates to fill upwards of 1,000 technology roles, Home Depot rolled out an immersive skills boot camp dubbed "OrangeMethod."
It is novel for an employer to invest in training in this way. Given that there may be a software developer shortage, it's strategic for Home Depot to upskill existing talent (employees). I just wonder whether their salaries are or can be comparable to the market rate for a software developer and what the fine print is - i.e. do you need to stay with Home Depot for a certain amount of time after completing the free training? Are the new skills transferable - portable and recognized - or constrained to Home Depot systems?
Asking these questions is especially important as the geography of talent may matter less post-pandemic, altering competition for software developers and potentially placing downward pressure on those wages. We've already seen large tech firms like Facebook taunting that they will adjust salary based on geography. 
I've tried to discern what the typical salary of an in-house trained developer is at Home Depot, and whether it's notably lower than the market rate. Short answer is: I'm not sure.
This is interesting, though: Loblaw is hiring for a Senior Manager, Learning Strategy and Innovation.  It seems like the position is focussing on some of the same coded buzzwords that Home Depot has been using.
[From the JD]:
Responsibilities:

Develop and execute learning strategies for workforce of the future personas (GIG, boomerang, crowd source, etc.);

Manage all stages of the learning lifecycle including learning strategy, curriculum design, content development, delivery support, measurement and maintenance.
🕵️‍♀️ Let's de-code the job description:
"Crowd source" is code for unpaid - not totally sure what it means - entering hack-a-thons and contributing ideas but under their current role and salary?,

"gig" obviously code for 19th century piecemeal work, and

I believe "boomerang" is when you go somewhere else, learn about that place, and come back - it's harder to frame in terms of cold exploitation and is actually one of the only ways employees can leverage their market value.
Has Loblaws decided that re-skilling retail workers like shelf-stockers and cashiers as coders could help them compete, with an "OrangeMethod" of their own?
Alongside this role, Loblaw Digital is hiring, they currently have ~49 open positions, perhaps in anticipation of Amazon entering the grocery space in Canada.
Salary information is limited, but it seems like they are focussing on hiring professionals with credentials from a post-secondary institution, e.g. -
BA/BS in computer science, engineering or related technical field

Undergraduate degree, preferably in mathematics, computer science, engineering, business or related disciplines, with a sound understanding of data analytics
But they also seem open to alternative forms of expertise through experience:
A degree in computer science or computer engineering would help. Complex problems require complex solutions, and formal training in computer science allows us to have a common basis and language in tackling these problems.
This is important - as detailed in Clive Thompson's "Coders: The Making of a New Tribe and the Remaking of the World," coding is a white collar profession with less gatekeeping/credentialing from colleges and universities i.e. while we'd never license a self-taught dentist, we're comfortable employing people with impressive GitHub libraries that they have contributed to over time.
The Logic recently wrote about the hundreds of millions of dollars that Canada's big three grocers are spending on innovation. 
The company has spent between $1 billion and $1.2 billion annually over the past five years, spokesperson Catherine Thomas wrote in an email to The Logic, on building and renovating stores, adding technology to make its stores and distribution centres more efficient, and developing and launching new products and services.
Hiring "coders" is capital-intensive. So is training them. Will a company that won't even re-introduce hero pay during COVID-19's brutal second wave compensate the people that they seem likely to upskill properly? 
"Learn to code" is also a meme used to troll journalists when they are laid off from their jobs. This is in the context of a second career. What might it look like if media outlets were investing in upskilling their journalists?
Funny how retraining went from a fetish for governments and now is a Mr. Burns style fantasy of never having to pay high wages for high priced work.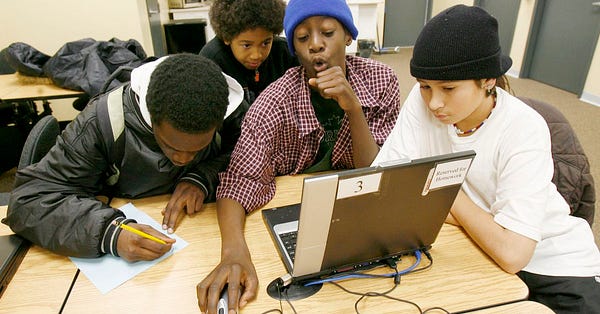 theglobeandmail.com
Opinion: What coding really teaches children
First off, programming gives students a taste of power. People are forever telling children where to go and what to do. When they program a computer, by contrast, they command a completely obedient device
🙋 Why are we so uncritical about lifelong learning, education, retraining/re-skilling narratives?
We should be hypercritical about it, especially when it's deployed by the private sector as something positive or presented as some sort of social investment. There are also implications for government-sponsored retraining programs that could be of interest to policymakers.
Related: a great piece from 2011 in the LA Review of Books re: The Education Lottery.
The American education gospel is built around four core beliefs. First, it teaches that access to higher levels of education should be available to everyone, regardless of their background or previous academic performance. Every educational sinner should have a path to redemption. (Most of these paths now run through community colleges.) Second, the gospel teaches that opportunity for a better life is the goal of everyone and that education is the primary — and perhaps the only — road to opportunity. Third, it teaches that the country can solve its social problems — drugs, crime, poverty, and the rest — by providing more education to the poor. Education instills the knowledge, discipline, and the habits of life that lead to personal renewal and social mobility. And, finally, it teaches that higher levels of education for all will reduce social inequalities, as they will put everyone on a more equal footing. No wonder President Obama and Bill Gates want the country to double its college graduation rate over the next 10 years.
A lot of the language/jargon that Home Depot is using or the bullets in the Loblaw job description could be CODE for lower wages or piecemeal work. Tying learning and development to that *seems* like a really positive thing, and it generally is. But corporations may prefer to upskill and get the most out of lower wage workers, not necessarily to transform low wage workers into high wage ones.
It's a neat microcosm of "
substeppenwolf
"'s tweet - the aspiration is that we'll all be high wage earners but the policy reality is that we may all end up earning less over time - coders included.
We need to make sure that new skills are properly remunerated and transferrable.
Read more:
Vass Bednar is the Executive Director of McMaster University's new Master of Public Policy in Digital Society Program.