Discover more from regs to riches
That one simple trick to make the economy work better.
Over 2,000 subscribers
#10
plz pay for your charismatic granny cam ;)
This is a newsletter about regulatory hacking featuring (mostly) Canadian startups.
Because all start-ups need a regulatory strategy to succeed
.
spotlight: symend 

leadership gap: granny cams 👵📹

legislative pages: charisma machines   

space: artemis accords 

tune: the bay
symend
Calgary's Symend raised $52M for AI software that uses emoticons, friendly approach to chase late bill payers. I read about this company as I was dealing with baby's first time a freelancer client probably wasn't going to pay her after all. I wonder, what if I sent a message with an emoticon - would that change the situation?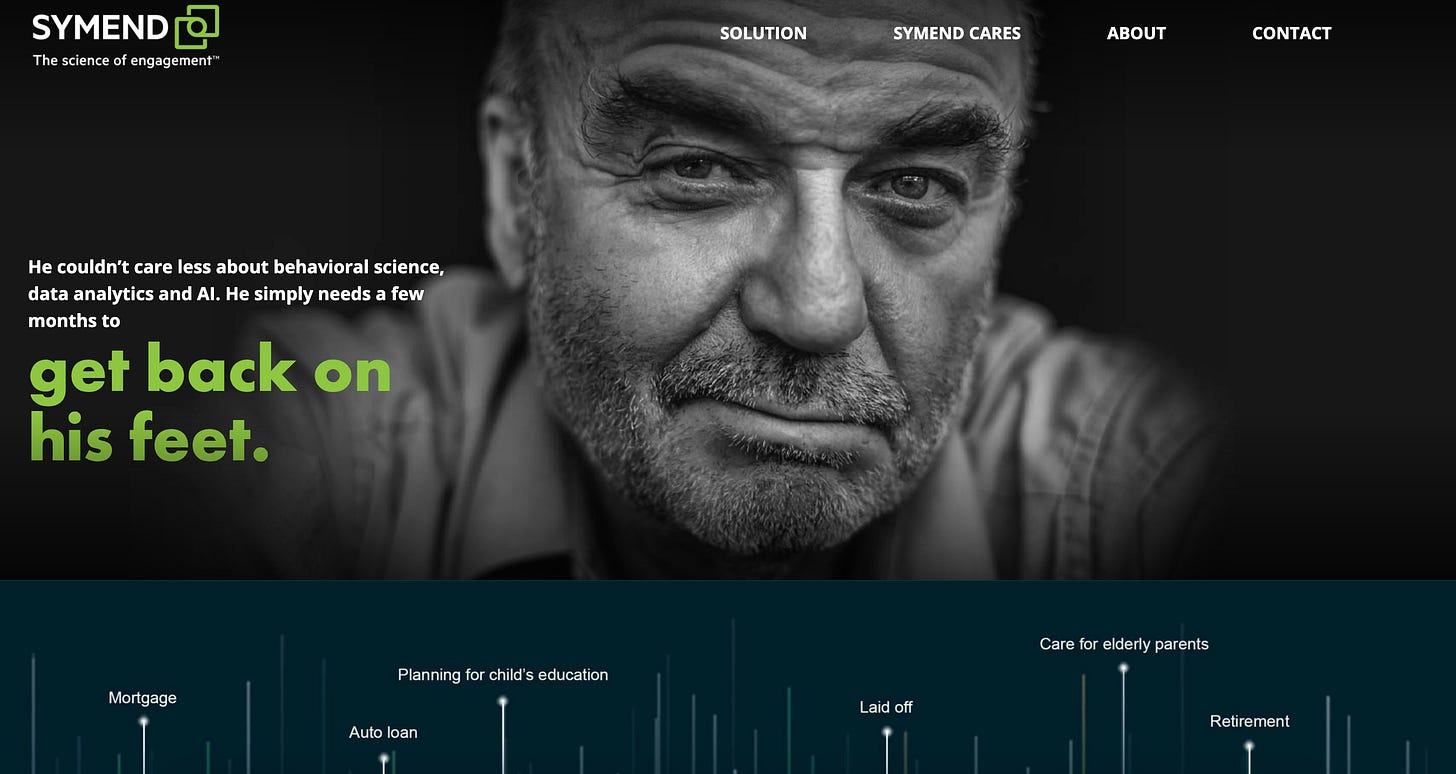 Symend was designed as a solution to improve on the dismal experience of dealing with debt collectors (no fun - let's make it ~delightful,~ baby). I don't disagree that there could be more humanity in that interaction.
"An improved past-due experience restores the customer's dignity, reduces churn and promotes a positive relationship with your brand."
This company is especially interesting in a COVID context - do we just need to kill late bill-payers with kindness? There's something oddly charming that a machine learning application is what is unlocking all this *empathy.*
Learning more about debt collection agencies:
The laws in most provinces state that debt collectors are only allowed to contact you during the following times:
Monday through Saturday between 7am and 9pm (in some provinces, the hours may be 7am to 10pm or 8am through 10pm)

Sundays between 1pm and 5pm :)
In Ontario, Alberta, and Nova Scotia there is a "three strikes" rule, limiting collection agents from emailing you, leaving a voicemail, or speaking with you more than three times within a seven-day period after having an initial conversation with you. 😉
But what about texting? 📱
There is no statute of limitations on how long a collection agency or creditor can try to collect an outstanding debt. However, Canadian legislation does set a statute of limitations on the amount of time a creditor has to sue you based on acknowledgement of the debt. This time frame varies by province:
2 yrs: Alberta, British Columbia, New Brunswick, Ontario, Saskatchewan

3 yrs: Quebec

4, 5 yrs: none of the provinces, just want to emphasize the 3-yr gap!

6 yrs: Manitoba, Newfoundland, Labrador, Nova Scotia, Prince Edward Island, the territories.
It is jarring to realize that the debt collection component is euphemized as "treatment planning." This is the innovation economy. The is artificial intelligence: better debt collection. How much longer until the CRA is procuring tools like this? 🤔
The other thing policy aspect this company makes me think of is coincidentally one of my dream jobs: regulating chatbots. I hate how they can pretend to be humans! 👻
leadership gap: granny cams
👵📹
Excellent point raised by my brilliant friend as we reeled from last week's Sidewalk Labs news:
how will we respond when tech capitalists start lobbying for smart nursing homes?
*Actually, sometimes I think she says really smart things as jokes and it's just impossible not to learn something from her in every interaction. 💖
Given the Toronto Star's revelation that for-profit nursing homes have 4x as many COVID-19 deaths as city-run homes, it's not hard to imagine the privacy-suspending allure of sneaking a Nest camera into your grandfather's private room. It's normal to surveil babies and the needs + vulnerabilities of the elderly can be similar. CBC Marketplace recently looked at why some nursing homes won't let families install 'granny cams' to check on their loved ones.
Currently both the Long Term Care Homes Act, 2007, and the Retirement Homes Act, 2010, are silent on the use of Granny Cams within Ontario facilities, however, the criminal courts have deemed the recordings as acceptable evidence in court and have used them to substantiate convictions of elder abuse in multiple provinces including Ontario.
Other risks:
Section 184 of the Criminal Code of Canada forbids audio recording in certain circumstances. For example, one party of the recording must consent. If your loved one is out of the room and the camera records two others who have not consented to the recording of their conversation, you are in breach of the law and could face criminal proceedings.

Section 162 of the Criminal Code of Canada, forbids the video recording in various circumstances such as where a person would have a reasonable expectation of privacy. The defence of it being "in the public good" by exposing and/or preventing elder abuse is possible; however, it would be a question of law and fact for a court to determine.

The Residents Bill of Rights under the Long-Term Care Homes Act, 2007 orders that every resident has the right to certain privacies such as the privacy or care, privacy of treatment, the privacy of communications and to meet privately with friends and family. Therefore, the use of Nanny cams inwards demand semi-private rooms demands the consideration and co-operation of all roommates or their designated decision makers prior to the installation of any video camera.
*SOURCE: Millars Law.
It's not that hard for policymakers to be anticipatory, entrepreneurial regulators on this issue and introduce clarity.
**reolink kept coming up in my searches re: "granny cams" (yes my search history is cool).
To that end - other technologies that might seem more palatable/accelerated in a post-COVID context:
self-driving cars 🚗

face/retina scans 😨

drones 📡

robots [in hospitals to disinfect rooms, communicate w/ patients] 🤖

thermo-scanners/thermometer guns 🔫

AI drug discovery 💊

WHAT ELSE? ⁉️
---
legislative pages: charisma machines
Is a fascinating examination of technological utopianism and its complicated consequences.
I was thinking of this book [also last week, when I make dreamy notes on the next week's newsletter] [and by "make dreamy notes" I mean "email myself links from Twitter when I am doom-scrolling on my phone"] after New York announced that Google CEO Eric Schmidt would be leading a new Blue Ribbon Commission reimagining New York State's current systems of health and education. SEE: Screen New Deal - Under Cover of Mass Death, Andrew Cuomo Calls in the Billionaires to Build a High-Tech Dystopia (Naomi Klein).
A charismatic technology gets its superpowers from what its advocates promise it can do and various publics and potential patrons believe it will do. In other words, a charismatic technology is rooted in an imagined future, positing a time when its adoption will lead, perhaps inevitably, to large-scale transformation, be it social, economic, or technological.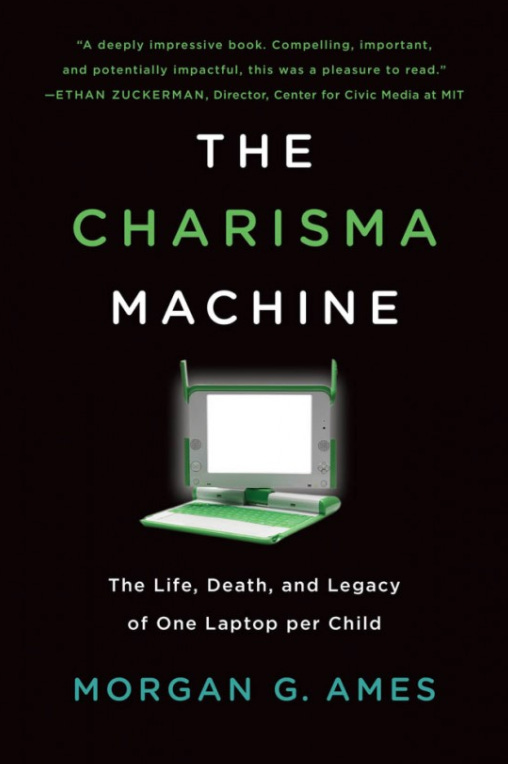 The Charisma Machine chronicles the life and legacy of the One Laptop per Child project and explains why—despite its failures—the same utopian visions that inspired OLPC still motivate other projects trying to use technology to "disrupt" education and development.

Announced in 2005 by MIT Media Lab cofounder Nicholas Negroponte, One Laptop per Child promised to transform the lives of children across the Global South with a small, sturdy, and cheap laptop computer, powered by a hand crank. In reality, the project fell short in many ways, starting with the hand crank, which never materialized. Yet the project remained charismatic to many who were enchanted by its claims of access to educational opportunities previously out of reach. Behind its promises, OLPC, like many technology projects that make similarly grand claims, had a fundamentally flawed vision of who the computer was made for and what role technology should play in learning.
Do you even remember "One Laptop/Child"," bro? Kidding. Other "charisma machines" that are examples of brazen tech-solutionism: Elon Musk's "ventilators," pretty contact tracing apps, Theranos - Sidewalk Labs?
And, debt-collection bots can be charismatic, too 🤤
Read more:
---
space: artemis accords
So the White House is (maybe?) drafting a legal blueprint for moon mining. Named after NASA'sArtemis moon mission, the Artemis Accords propose "safety zones" that would surround future moon bases to prevent damage or interference from other nations or companies, Reuters reported.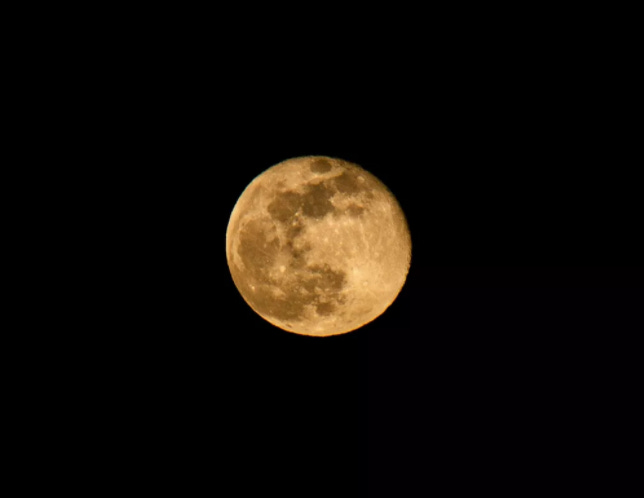 The extraction of resources from the Moon and other celestial bodies —such as mining asteroids for precious metals, harvesting helium-3 from lunar regolith, or using ice on the Moon for a moonbase—is described as having the potential of a "New Gold Rush" that would transform the world economy. Expect that Canadian officials will be a part of these negotiations in the coming weeks. My fave part of the article? "editor-in-chief emerita of the Journal of Space Law," YES.
*Special thanks to loyal Regs reader Noah Zon, who spams me with space content. 👽
---
tune: metronomy, "the bay" ⛵
And those endless seasons
That go on and on
Incredible

But I'd sooner get out
And remember where we went last year
You said everything about it moved on your career
If you want to go
I'll take you back one day
---

---
Vass Bednar writes "regs to riches" and is a public policy solo-preneur. TBH I do a lot of things other than this newsletter, but it is hard to describe in just a few words. One thing I started doing is teaching a new MPP elective at the Munk School of Global Affairs and Public Policy.
She can be reached at vasiliki.bednar@gmail.com or follow her (er, me) on Twitter @VassB.
Archives available via regstoriches.substack.com