Discover more from regs to riches
Regulatory hacking in Canada by Vass Bednar w/ friends.
Over 2,000 subscribers
#12
brimming w/ inactive subscriptions
This is a newsletter about regulatory hacking featuring (mostly) Canadian startups.
Because all start-ups need a regulatory strategy to succeed
.
spotlight: brim financial + neo 🔦

leadership: netflix cancelling inactive subscriptions 🚫  

legislative pages: data feminism   

space: embrace your inner astro 

tune: watermelon sugar 🍉
---

F the Big 5: Brim is fully digital, and the only credit card issuer in Canada that isn't associated with a bank (it's backed by Mastercard), while Calgary-based Neo offers "new ways to qualify" for your credit w/ no annual fees. Both promise special *rewards* clearly tailored to millennial consumers, likely facilitated through some aggregated data sharing or just "personalized" advertising.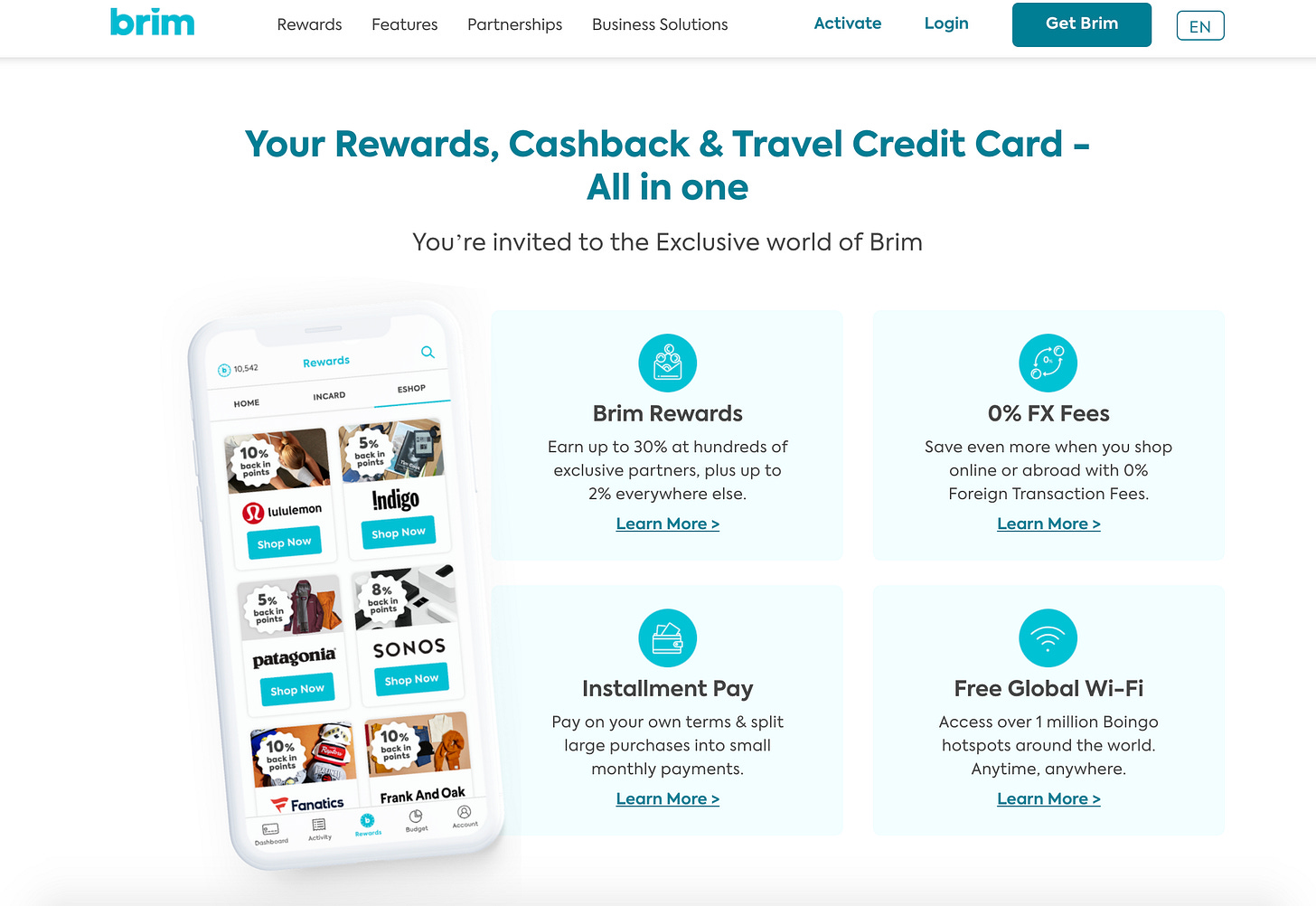 I had a Brim card for the first year (I love to posture as anti-big-5) and decided it wasn't for me. The gamified "rewards" that encourage my shopping with certain brands (even when local!) was a turn off. I suppose I was wondering about the monetization models of these non-bank banking initiatives. Is this an Interchange play?
[From Helcim] *Interchange is the fee collected by the customer's credit card issuer on every transaction. These rates are set every year and apply to all processors. In other words, this is the "true cost" that the processor has to pay on every transaction. The interchange rates are part of any credit card's cost+ pricing program. The table below provide a snapshot of a breakdown of the current Visa interchange rates (as an example).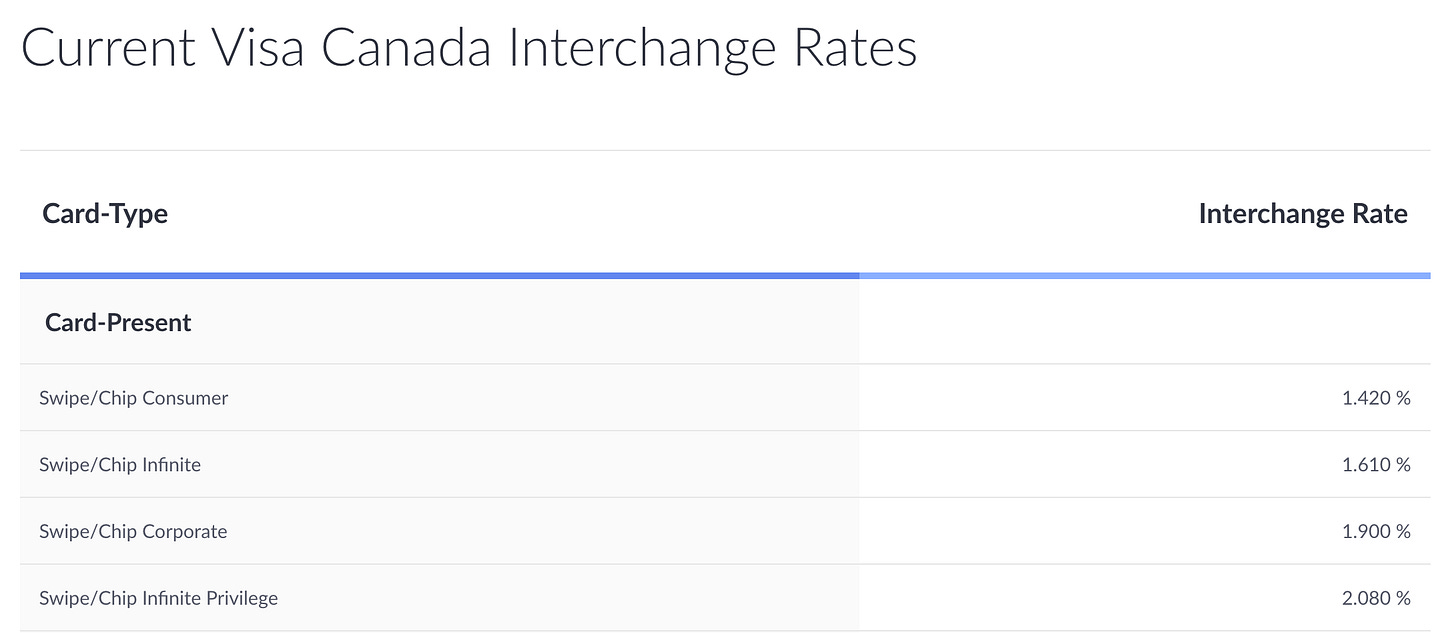 What else? There is a  Code of Conduct for the credit and debit card industry in Canada that was first announced in April 2010 to promote fair business practices and ensure merchants understand the costs associated with accepting card payments. In April 2015, the Government of Canada announced improvements to the Code including enhanced disclosure of contract terms and merchant fees, additional flexibility for cancellation and renewal terms, and interchange rate reductions.
It will be fun to follow these fintechs, especially w/ open banking on the horizon.
NB. This week my class at the Munk School of Global Affairs and Public Policy took a look at fintech, open banking and cryptocurrencies (!) so I had it on the brain.
---
leadership-ish: netflix 📺
Netflix recently announced that they will cancel inactive streaming video subscriptions. I thought that was an admirable company policy to introduce during the pandemic given uncertain household finances and rising debt loads. While there's a little bit of a competitive risk - as some of those zombie subscriptions may inflate user numbers - it may also be a strategic announcement, i.e. low cost to their business, high halo return. 👼
According to Wu, inactive accounts represent less than half of 1% of all Netflix members, or a few hundred thousand members. Wu said Netflix has already factored inactive accounts into their financial guidance, so these cancellations are not expected to have any impact on the streaming giant's bottom line.
That said, it's easy to anticipate the personal finance advice continuing re: assessing your recurring charges and cutting what you can. I wouldn't mind seeing more companies introduce a more responsible bargain when they enter into recurring relationships.
---
A new way of thinking about data science and data ethics that is informed by the ideas of intersectional feminism.
Today, data science is a form of power. It has been used to expose injustice, improve health outcomes, and topple governments. But it has also been used to discriminate, police, and surveil. This potential for good, on the one hand, and harm, on the other, makes it essential to ask: Data science by whom? Data science for whom? Data science with whose interests in mind? The narratives around big data and data science are overwhelmingly white, male, and techno-heroic. In Data Feminism, Catherine D'Ignazio and Lauren Klein present a new way of thinking about data science and data ethics—one that is informed by intersectional feminist thought.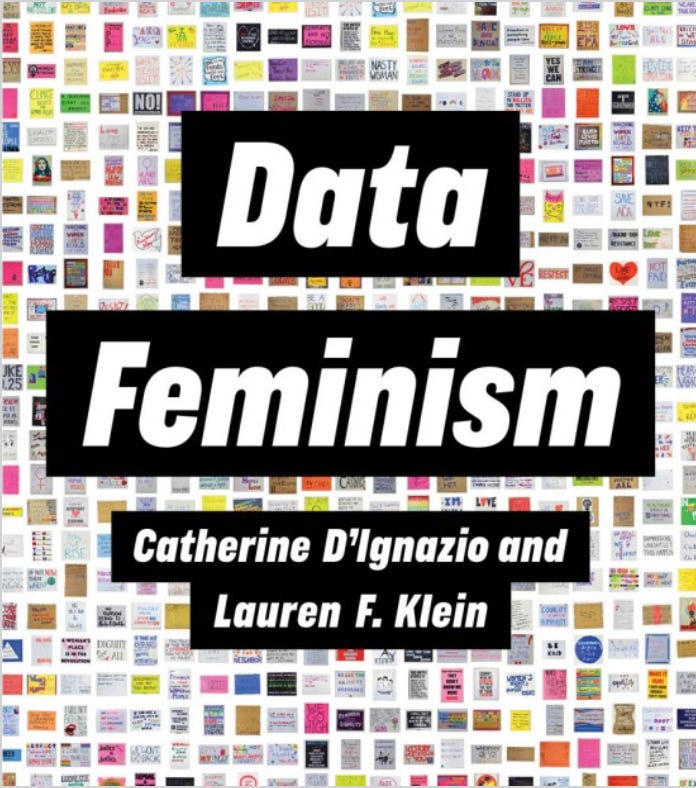 Check out MIT's Data + Feminism Lab.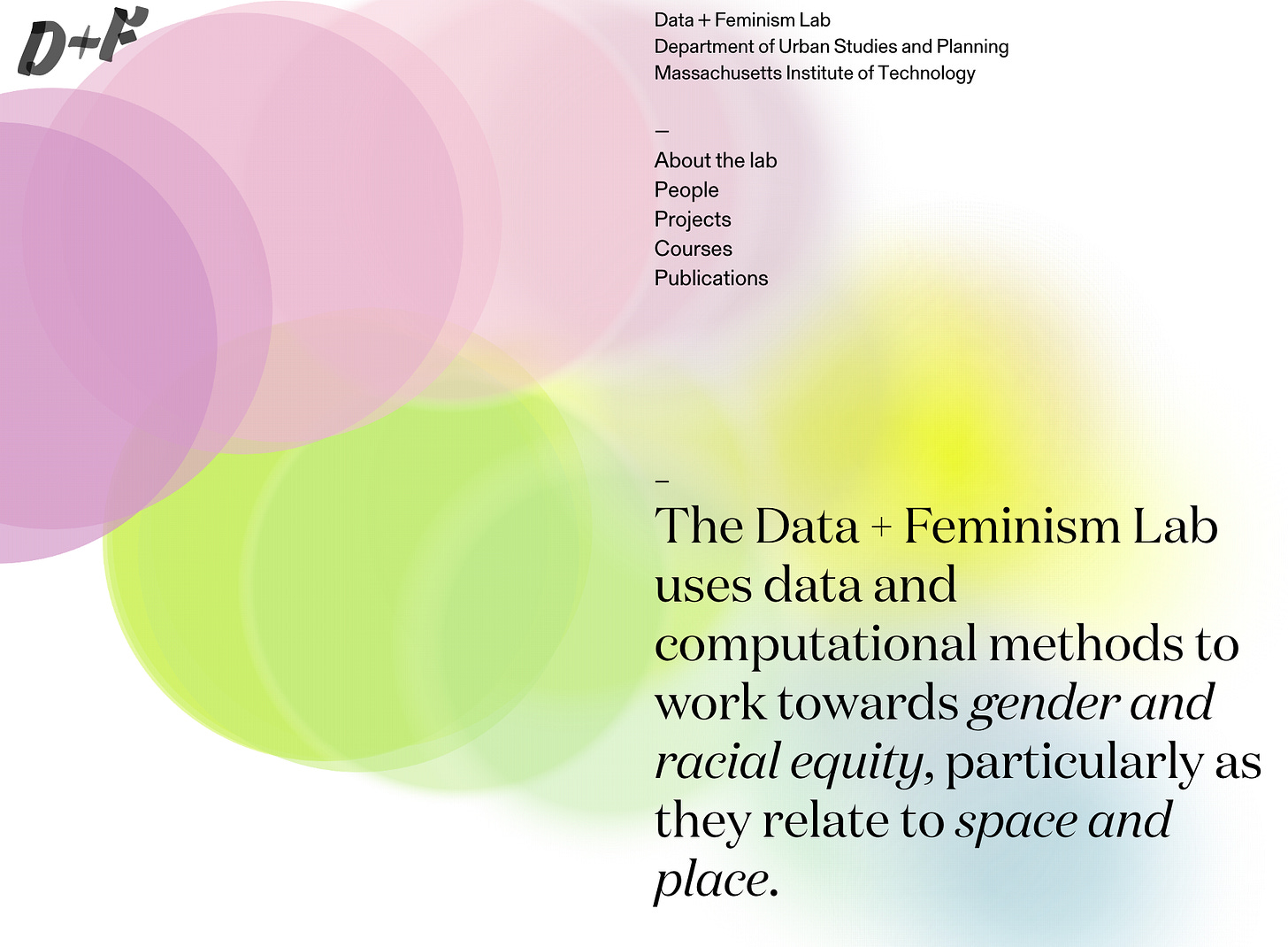 Read more:
---
space!
We are all astronauts 👩‍🚀
It seems The Walrus has a space beat of sorts. This month they have an article on: What Astronauts Can Teach Us about Mental Health and Isolation. The key takeaway is really how important psychologist support is to mental health. To that end, is Ontario doing enough to offer mental health supports during this turbulent time? In early March, the province announced that it will invest $20 million in 2020 to launch Mindability, a first-of-its-kind in Canada program that will provide evidence-based cognitive behavioural therapy to equip Ontarians aged 10 and up with the lifelong skills they need to manage their mental health and overall well-being.
NB. Low-orbit satellite company Kepler Communications is hiring a Regulatory Associate = space policy jobs are REAL.
---
tune: Harry Styles - watermelon sugar 🍉📻
Am I joking when I claim to have a Harry Styles poster pinned above my side of the bed?
Watermelon sugar high
Watermelon sugar high
Watermelon sugar high
Watermelon sugar high
Watermelon sugar
---

---
Vass Bednar writes "regs to riches" and is a public policy solo-preneur. She recently started teaching a new MPP elective at the Munk School of Global Affairs and Public Policy onTopics in Public Policy and Technology. 👩‍🏫
She can be reached at vasiliki.bednar@gmail.com or follow her (er, me) on Twitter @VassB.
Archives available via regstoriches.substack.com