Discover more from regs to riches
Regulatory hacking in Canada by Vass Bednar w/ friends.
Over 2,000 subscribers
#17
🐦flipping the birdbuddy
This is a newsletter about regulatory hacking featuring (mostly) Canadian startups.
Every week, I contextualize a Canadian start up in the legislative landscape.
Because all start-ups need a policy strategy to succeed
.
---
To that end - a quick word on last week's spotlighted startup, Maple. Yes, sometimes regulation is a source of opportunity, rather than a constraint for entrepreneurs. Will a pending update to provincial billing codes constrain the company? Possibly. GOOD!


As it stands, the firm is earning "riches" from a dumb gap in "regs."

That said, if a policy needs to change (which it should), that could be a core part of Maple's narrative - i.e. doctors are disincentivized to see you online, we've created a platform where you can connect online AND they'll get paid a *modest* fee while we work towards more meaningful policy change.
To my mind, the firm is downloading a policy failure to the insured person. That's sneaky! Doctors going without pay during the pandemic is a single payer health systems problem (MOHLTC), not individual Ontarians'. 
WHAT IS IN HERE?

🔦spotlight:

 

bird buddy



🏛️

provincial:

 

prescription delivery 



👾

space:

 

space commerce 



📖

legislatives pages:

 

counterproductive



🎶

tune:

 

wye oak

 
---
The internet of things has come to your backyard - specifically, your bird feeder. This "smart bird feeder" is coming soon to kickstarter. 😂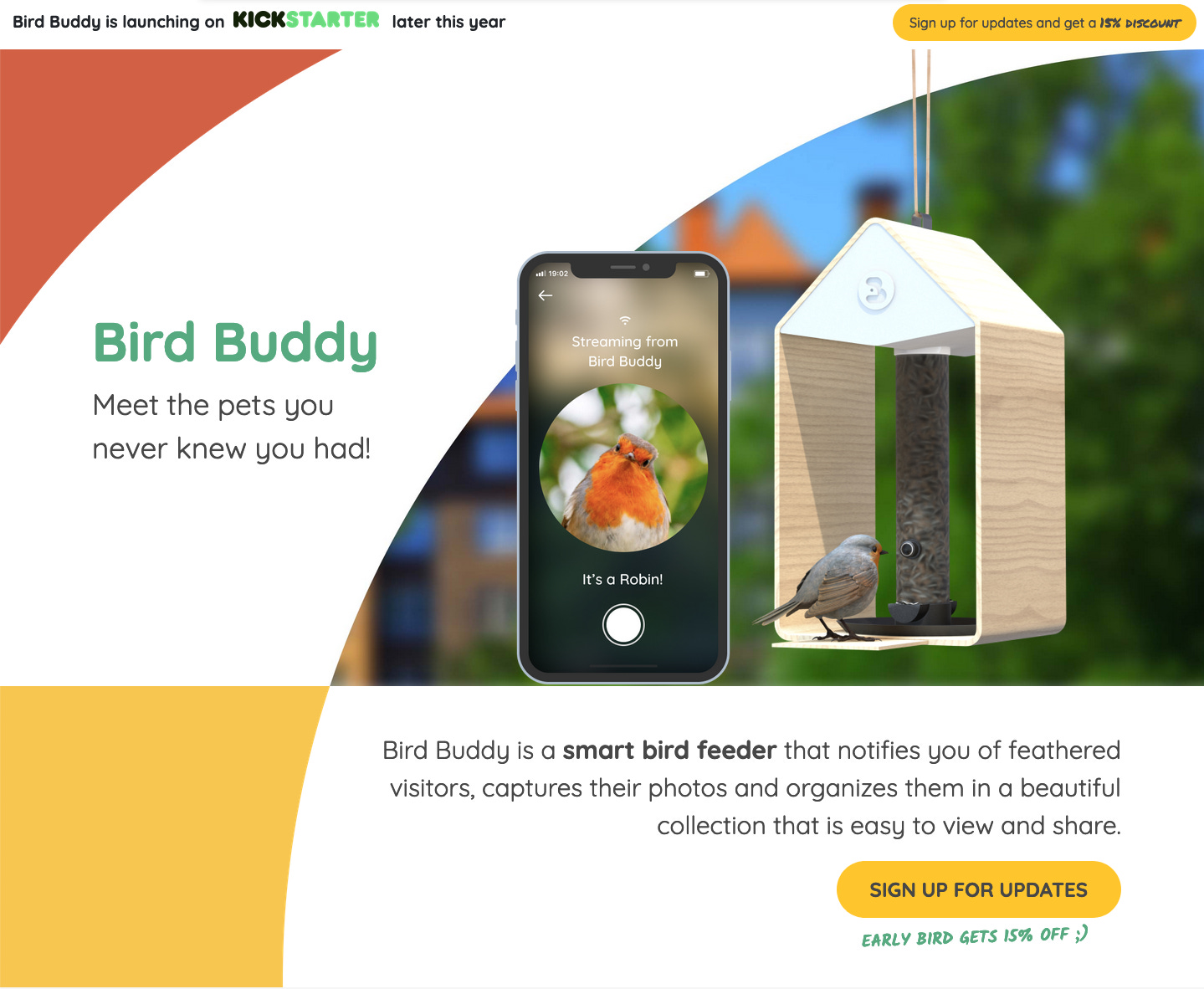 I guess the bird identifier is basically: facial recognition….for birds. There is something incredibly adorable and subversive about this product. *Of course* I want bird enthusiasts to collect little bird selfies from their friends, but I also want people to panic a little at how normalized this technology is that we are tossing a tiny camera onto a bird feeder.
Despite being an almost-perfect parody, the company has some friendly ambitions. 👇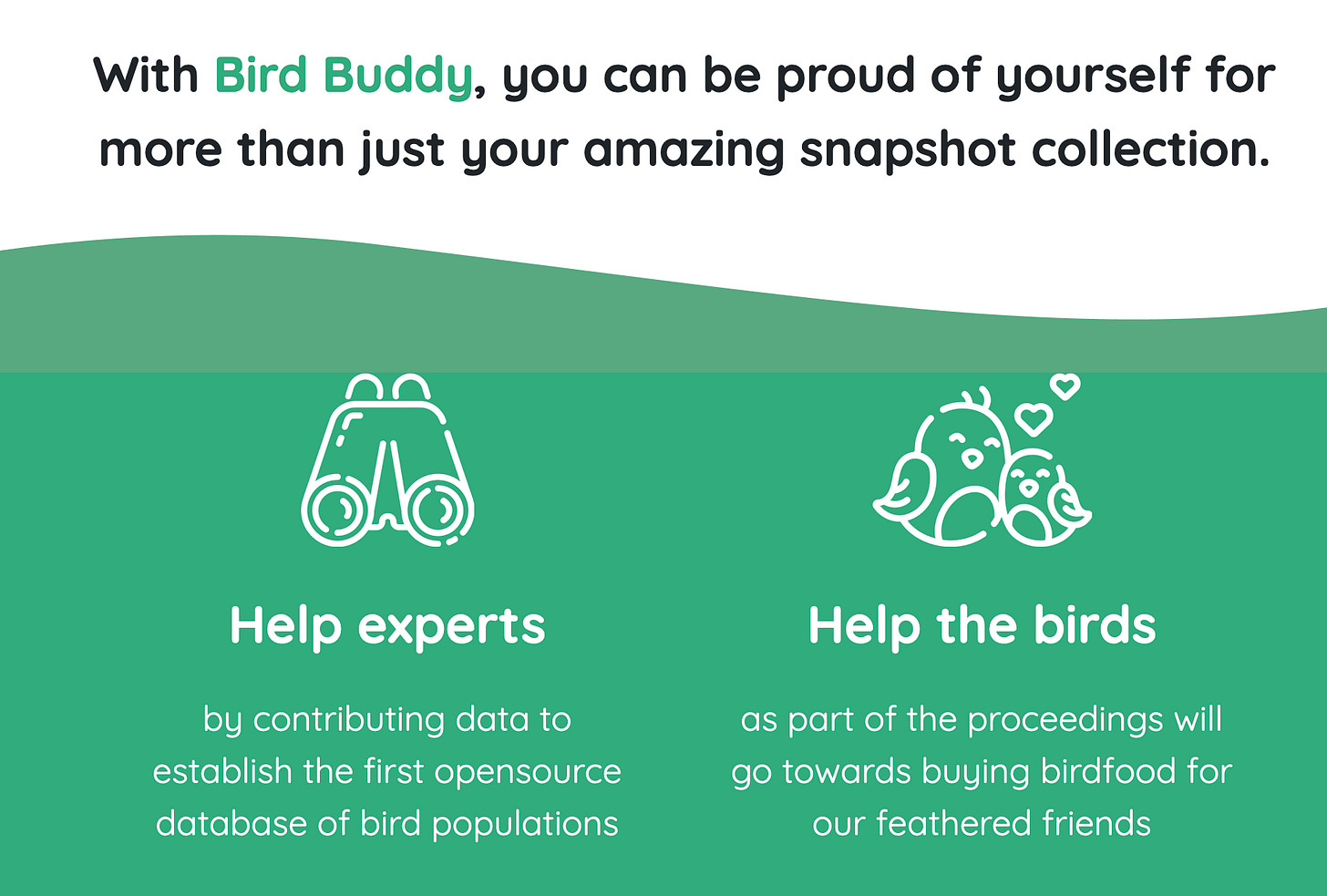 Next thing you know we will have it for rat traps 🐀
Look, Bird Buddy is a good reminder that despite a patchwork of [temporary] bans on facial recognition, the technology continues to be applied and developed in other (seemingly more innocuous) contexts.
More seriously, how do these guys go from "regs" to "riches"? It seems like they're open-sourcing and buying bird seed with some of their funds. Do you need consent from birds? What happens if there is a data breach?
---
🚚 💊 prescription delivery, where art thou?
So, Costco will mail you [your] prescriptions. In the US, they recently partnered with Instacart on that initiative.
I guess I sort of thought that pharmacies disproportionately serve seniors grabbing their scripts - which may inhibit a thriving smartphone-based delivery service - and suppose that it could be really useful for caregivers.
The Ontario College of Pharmacists (the registering and regulating body for the profession of pharmacy in Ontario) has a "Fact Sheet" on the Delivery of Prescriptions (last revised March 2020 - obvi a pandemic response). A few guideposts:
Registered mail if delivered by mail;

All other methods of delivery must be both traceable and auditable;

Requires signature by patient or patient's agent at time of receipt.
It's interesting that the pharmacy is responsible for the security of the medication and personal health information until it is delivered. This could be a barrier to taking on the risk of partnering with a delivery service.
+ Toronto's independent Woodgreen Pharmacy is partnering with a new mobile app, Pilly.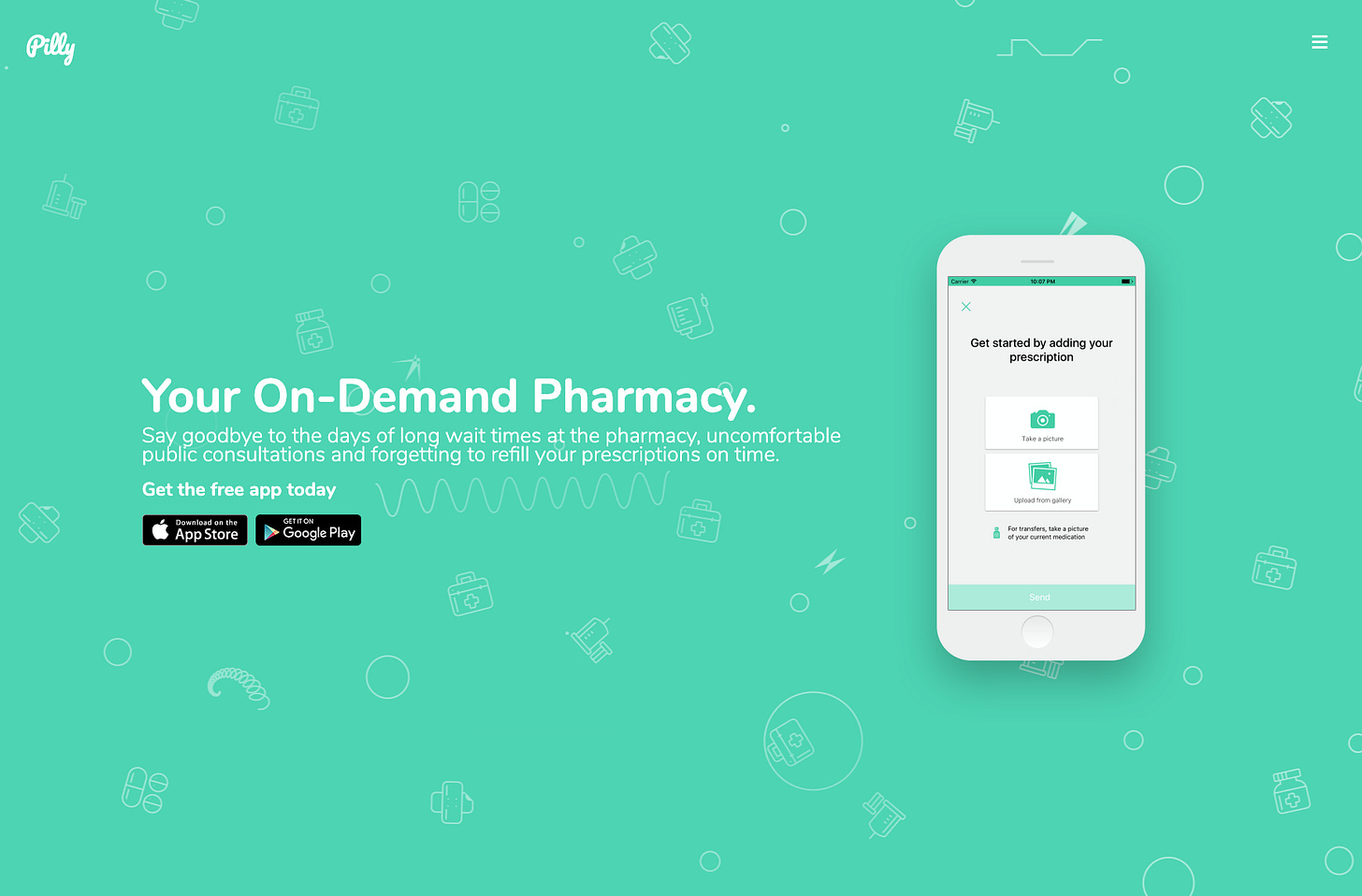 There's also Winnipeg-based PopRx (now "Algo"). They charge less than $1 per filled prescription, paid by the pharmacy.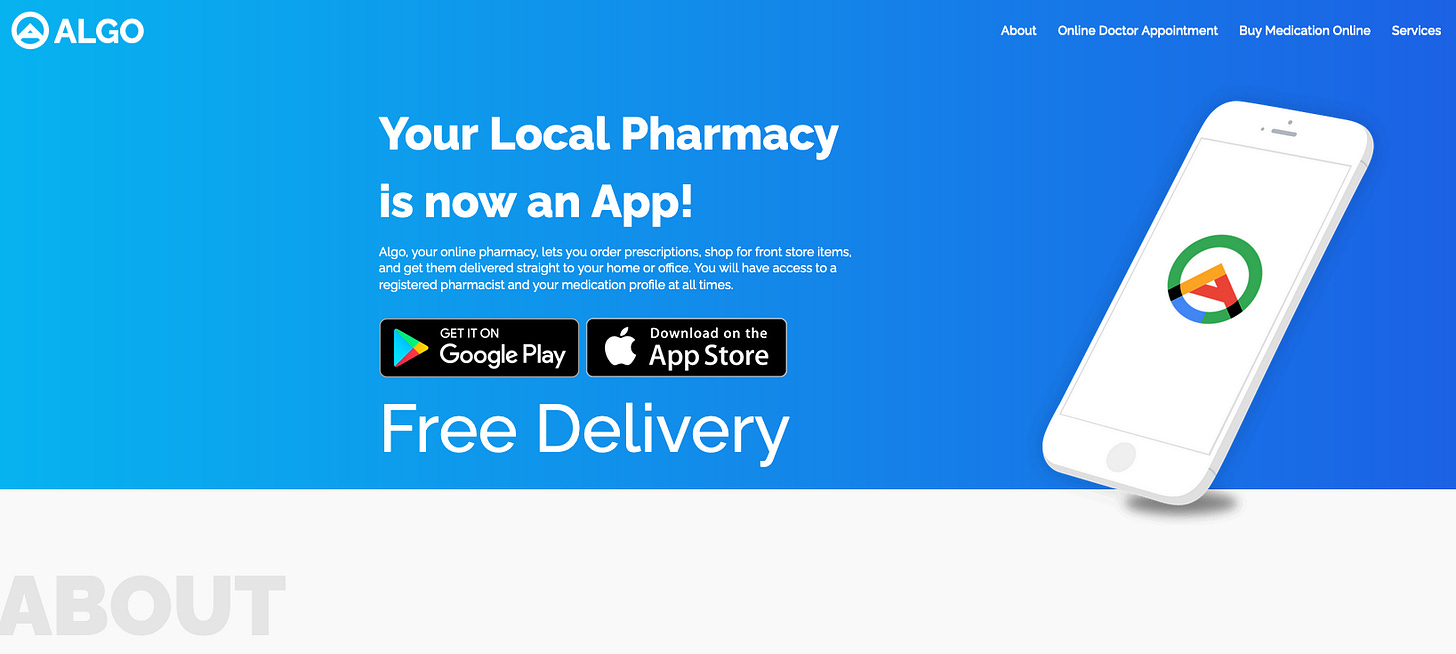 Related issues worth thinking about as these companies experiment: pharmacists and the future of work (predicted to grow in a recent Brookfield report), and the urban-rural divide. Personally, I like going into the pharmacy if I have to pick up a prescription (hello, blood pressure cuff).
---
🌚🔭 🛰️ 🚀 space commerce 🚀🛰️🔭🌚
The Center for Space Policy and Strategy provides nonpartisan research and strategic analysis to decision-makers in the space enterprise. A WHOLE CENTER. On Thursday, August 20th at 1.00pm ET, they have a session on "The Present and Future of Space Commerce." Let's go!

+ Let it be known that Space is Open for Business [and it] is available for pre-order.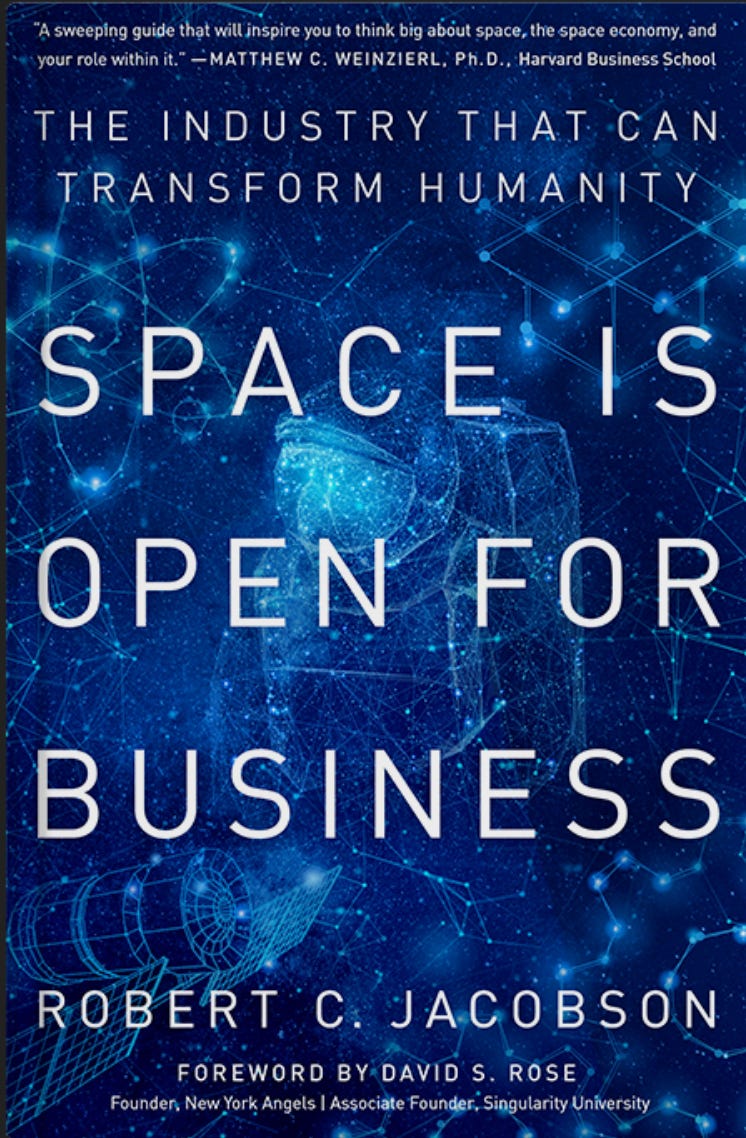 I'm looking forward to reading it.
While I am charmed by all things "space policy" and fascinated by how we govern space, it has been startling to continue to learn about our continued commercialization of space, too. Below is the book's blurb:
It is important to remember the immense value that space provides. For all of us, satellites have become integrated into 21st-century society, much as electricity and mass communications became integral to 20th-century modernity. From agriculture to national security, environmental monitoring to finance, commercial fishing to emergency services, space-based services—invisible but invaluable—enable or assist a diversity of everyday applications in ways that we may take for granted. Space-based communications, navigation, weather, and remote sensing services make our daily lives better, and contribute to saving lives and property.
In the meantime, why not download this recent report on
The Value of Space
?
The estimated 2,200 active satellites now in space generate immense quantities of data that support earthly infrastructure, economies, and national security systems. With the help of space-based services, utility companies synchronize energy flows across the grid, stock market exchanges record transactions, oceanographers track endangered whales, scientists monitor the climate, and farmers increase crop yields.

Communications satellites let air traffic controllers manage planes in crowded airspace, remote-sensing satellites reveal what is happening on Earth's surface in near realtime, and weather satellites give us a better chance of having an umbrella when we need it. Satellites also allow you to check delivery of the gift you ordered online, reset your home thermostat from the office, talk with family overseas, avoid traffic jams, maybe even find true love.
There is a chance I will become someone that writes independent pre-budget submissions on Canada's space economy.
---
What's your productivity tool? Tomato timer? Time-tracking in Freshbooks? Daily checklists? Just trying to get through every day and *maybe* take a shower? I feel you.
It's weird how we've been pushing ourselves during the pandemic. People who have stable work may feel pressure or uncertainty about their security, and the "line" that separates work from home is non-existent. At the same time, as policymakers plan for the economy recovery, ~productivity~ will be a central metric.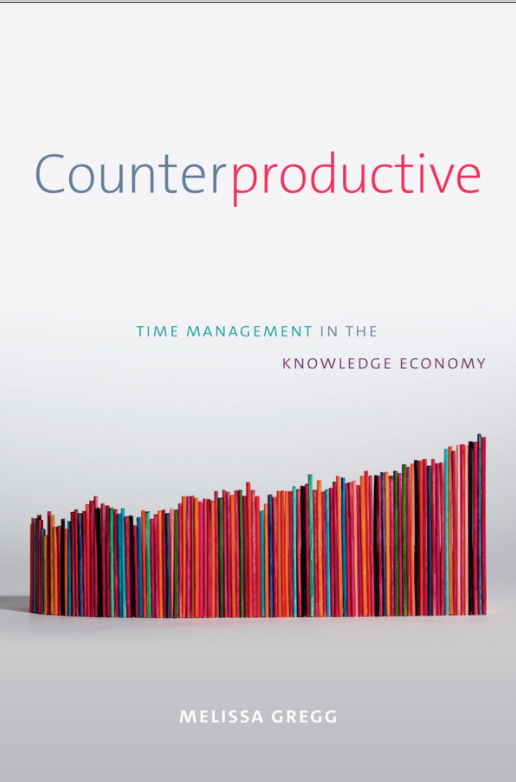 As online distractions increasingly colonize our time, why has productivity become such a vital demonstration of personal and professional competence? When corporate profits are soaring but worker salaries remain stagnant, how does technology exacerbate the demand for ever greater productivity? In Counterproductive Melissa Gregg explores how productivity emerged as a way of thinking about job performance at the turn of the last century and why it remains prominent in the different work worlds of today. Examining historical and archival material alongside popular self-help genres—from housekeeping manuals to bootstrapping business gurus, and the growing interest in productivity and mindfulness software—Gregg shows how a focus on productivity isolates workers from one another and erases their collective efforts to define work limits. Questioning our faith in productivity as the ultimate measure of success, Gregg's novel analysis conveys the futility, pointlessness, and danger of seeking time management as a salve for the always-on workplace.
So, in short: stop obsessing over your productivity (sorry, economists).
And, I don't know the word for it, but I do know: the kind of work you *want* to do for a little on like, a Sunday afternoon? So many clues there.
+ I'd like for Sunday afternoon to be everyday.
---
If you speak my name
Use my real name
The one I gave myself

A word can suggest my likeness
As a painting
Suggests distance
---

---
Vass Bednar writes "regs to riches" and is a public policy entrepreneur.
She can be reached at vasiliki.bednar@gmail.com or follow her (er, me) on Twitter @VassB.
Archives available via regstoriches.substack.com
---